Pilates is a form of exercise that offers a different way of thinking about your body. It is highly recommended by healthcare specialists for people with back and neck problems. All our teachers are fully qualified Pilates instructors, specifically trained to encourage an active form of healthcare for everyone.
Pilates exercises help strengthen the muscles around the spine, which support and stabilise the core of your body. Strengthening these postural muscles enables your body to work more efficiently, therefore reducing the risk of causing injury to other structures. Pilates exercises target the deep postural muscles, which in today's society are so underused, and works by building strength from the inside out, rebalancing posture and bringing the body into correct alignment.
Practising Pilates regularly leads to benefits including:
We offer group classes or 1-to-1 sessions at our studios ranging from beginner to advanced levels
Most people will take about a month to master the basic Pilates exercises. After this period, the exercises are made progressively more challenging and different, with more intense exercises being incorporated and adapted according to your ability.
Within three to six months you will see – and be able to maintain – results in your tone and shape. This may seem like quite a long time, but when you do start noticing the changes taking place you will appreciate the benefits and no doubt be very pleased that you persevered! In addition, remember that as well as enabling such changes and improvements in the short term, Pilates is also about enjoying long term wellbeing and a permanently enhanced level of physical and active health.
Different people want different things from their Pilates programme, which is why we offer Pilates courses both in group classes and on a 1-to-1 basis. Sessions are available at both our Corsham and Swindon clinic studios.
To enquire about bookings or how our 1-to-1 Pilates sessions or our group classes may be of benefit to you, please call or email one of our clinics and we'll be happy to help.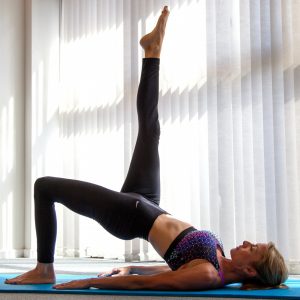 Due to Covid-19 we are not running any Pilates sessions