Podiatry assesses and corrects problems arising from the function of the feet. Incorrect movement or function of the foot can not only lead to foot and ankle pain but is often the cause of non-specific knee, back and hip pain.
Podiatry expert Gina Brown
Our podiatrist, Gina Brown, is an expert at examining the foot and its function. She can look for signs of excess wear and pressure in the foot as well as the movement of the foot while standing, walking or running. With this knowledge, Gina can prescribe suitable exercises and, if necessary, orthotics (insoles) and advise on correct footwear.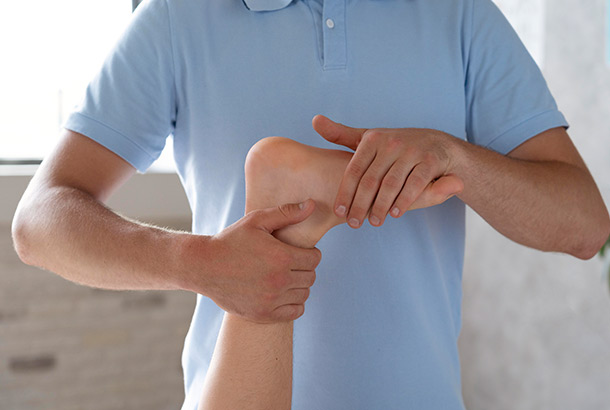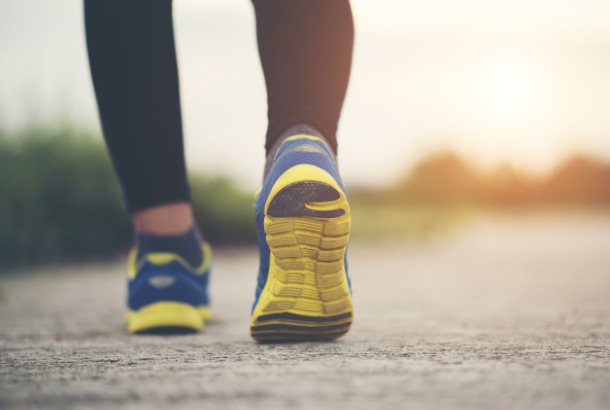 Long term problems of hard skin and corns are often a sign of an underlying functional problem with the foot. A podiatry assessment – and often an orthotic – will usually stop the underlying cause and prevent recurrence. Regular visits to Gina for foot health check-ups can dramatically improve mobility and maintain fit, active and pain-free feet and lower limbs. Remember that prevention is always better than cure!
Symptoms of poor foot function include:
Unsure if Podiatry is right for you? Get in touch using the form or call one of our clinics to speak with us